What Does Liability Insurance Coverage?

The official auto liability insurance definition is financial protection for a driver who, while operating a vehicle, harms someone else or their property. This coverage is required by law in most states to help protect drivers. Auto liability insurance is a two-fold plan that covers bodily injury and property damage. Though these are separate, they are both required for drivers. This ensures, in the event of an accident where you are at fault, that injuries and property damages are covered. So, what does liability coverage pay for? Take a closer look at what it offers in the event of a car accident in your new Chevrolet.
How Does Liability Insurance Work?
While both bodily injury and property damage fall into your overall liability coverage, each can have their own set limits. Each state has their own minimum limits set, so be sure to check out the limits where you live. In addition to the limits, you can opt for more coverage if needed. Liability insurance covers the following:
Bodily Injury

Medical and hospital bills
Any long-term nursing care that may be needed
Funeral expenses in the event of a fatal accident
Rehab
Pain and suffering
Lost earnings
Property Damage

Repair expenses
Necessary part replacement
Vehicle damage
General property damage (house, personal property, etc.)
Pets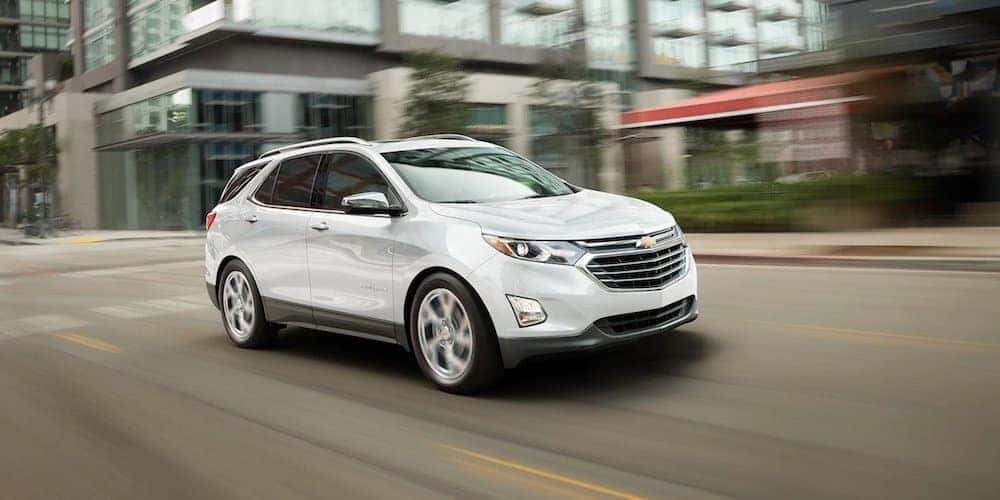 Liability Coverage Limits
There are two types of limits to this type of coverage. While setting up your plan, you'll want to talk with your agent about these. Limits can either be split, or housed as a single limit. Here's how that works:
A split limit will allow you to select individual maximums for bodily injury payments per person, for all people injured, and all property damage
With a single limit, there is no total limit per person, the lump sum will simply be spread across all those injured and all property damaged
Learn More About Insurance Coverage at Marine Chevrolet
When the time comes to purchase a new vehicle, it's important to go over, and understand, all available financing and auto insurance options available to you. The best way to do this is to visit our finance department at Marine Chevrolet. Our staff is standing by to answer any questions you may have before getting into a new model. If you have any questions, want to browse our new vehicle specials, Chevy Equinox lease deals, used Chevy Camaro inventory, find out what TPMS means, learn the benefits of OEM Chevy parts, or more, visit us in Jacksonville or simply contact us online.
---
Explore Our Models
When it comes to compact SUVs, the 2024 Chevy Trax stands out with its stylish design, advanced features, and impressive interior. Whether you're commuting through the busy streets of Camp Lejeune or embarking on a weekend adventure, the Chevy Trax offers a comfortable and versatile interior that enhances your driving experience. Let's dive into the…

If you are looking for an SUV that is well-equipped, spacious, and compact, then you can't go wrong with the 2023 Chevrolet Equinox. Inside, you'll find plenty of tech gadgets to improve your daily commutes, as well as a 2023 Chevy Equinox cargo space that will leave you with plenty of space for your…

The stylish Chevy Trailblazer is easy to recognize on the roads of Camp Lejeune and Richlands, but how does the 2023 Chevy Trailblazer interior fare? Allow us to walk through an in-depth look into the 2023 Chevy Trailblazer interior dimensions or the 2023 Chevy Trailblazer interior colors. If you would like a more affordable option,…