If you notice your TPMS warning light is lit up on the dash and you want to know what it stands for, we at the Marine Chevrolet service center are here to help answer your questions. It stands for Tire Pressure Monitoring System, and it uses tire pressure sensors to track the air pressure of your tire. This system will turn the light on, or the TPMS lights flash, when it senses that one or more tires isn't at the recommended pressure. While the TPMS probably isn't your first thought when it comes to safety, it makes it easy to prevent tire failure no matter which Richlands roads you take.
Tire Pressure Monitoring System Features
The main purpose of the tire pressure monitoring system is to track the pressure inside of each tire as well as alert you if the levels drop too low. If the tire pressure light becomes illuminated, it means your tires are underinflated. You'll want to fill them soon or this underinflation could cause:
Excessive tire wear
Poor traction
Decreased load carrying capability
A flat tire or blowout
Proper tire inflation makes sure your tires don't wear out before their prime as well as protects you from a potential accident. A tire pressure monitoring system is a great way to keep track of your tire pressure during your Sneads Ferry travels without having to remember to do manual checks yourself.
Proper Tire Inflation
Both over- and under-inflation of tires can lead to a host of unwanted issues for drivers. Meanwhile, a properly inflated tire will:
Reduce tread movement thereby increasing the life of the tire
Reduce rolling resistance which will increase vehicle efficiency
Increase water dispersion which decreases the likelihood of hydroplaning
Learn more about what the proper tire pressure is for your vehicle, consult your owner's manual to make sure you have the right numbers. It's important to keep your tires properly inflated for your safety. This can also save you money and stress in the long run.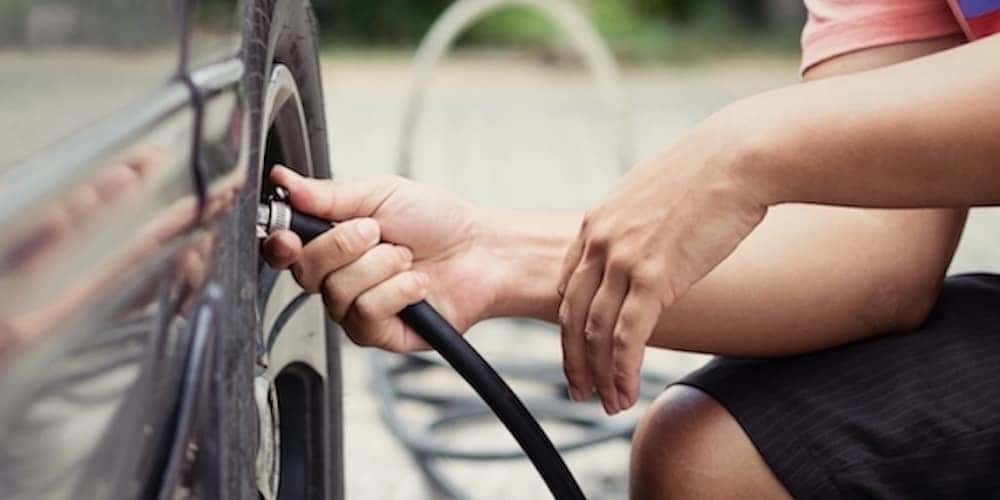 Keep Your Vehicle Running Properly With Marine Chevrolet
In search of a new vehicle with a tire pressure monitoring system? Check out our new vehicles for sale in Jacksonville. Want to learn more about this technology, have questions about maintaining your tires, learn about our Corvette accessories and parts, or want to learn the difference between used and CPO? Contact us today!
---
Explore Our Models
When it comes to compact SUVs, the 2024 Chevy Trax stands out with its stylish design, advanced features, and impressive interior. Whether you're commuting through the busy streets of Camp Lejeune or embarking on a weekend adventure, the Chevy Trax offers a comfortable and versatile interior that enhances your driving experience. Let's dive into the…

If you are looking for an SUV that is well-equipped, spacious, and compact, then you can't go wrong with the 2023 Chevrolet Equinox. Inside, you'll find plenty of tech gadgets to improve your daily commutes, as well as a 2023 Chevy Equinox cargo space that will leave you with plenty of space for your…

The stylish Chevy Trailblazer is easy to recognize on the roads of Camp Lejeune and Richlands, but how does the 2023 Chevy Trailblazer interior fare? Allow us to walk through an in-depth look into the 2023 Chevy Trailblazer interior dimensions or the 2023 Chevy Trailblazer interior colors. If you would like a more affordable option,…