What Are the Benefits of Chevy OEM Parts?

You may be wondering, "What are OEM parts?" OEM, or "original equipment manufacturer" parts are made by the manufacturer—or, in this case, Chevrolet. These auto parts are built the same as the genuine Chevy parts your model was made with to provide a perfect fit. Compared to aftermarket parts, OEM Chevy parts and GM parts tend to be more expensive, but offer greater reliability. When the time comes for a replacement part, choose a genuine OEM Chevy part. Learn more about aftermarket and OEM parts then make your decision on which you want to use to repair your model. Contact Marine Chevrolet Cadillac or learn more about the benefits of Chevrolet parts/Chevrolet OEM parts below before ordering parts online!
What Are Aftermarket Parts?
Car manufacturers like Chevrolet don't produce aftermarket parts. Aftermarket parts are manufactured by a third party and made at high volume, designed to fit a wide range of makes and models. This means they're less likely to fit correctly, which can result in them needing replaced sooner. While more affordable than OEM Chevy auto parts, they aren't recommended when making repairs to your vehicle.
Chevy OEM Parts vs. Aftermarket
Quality aside, there are other reasons to choose OEM Chevrolet parts over aftermarket parts. Here are just a few more reasons:
Less Overwhelming Selection: Whether you're shopping for a replacement part or special performance parts, you won't have to worry about comparing quality and price. You'll get the appropriate part at a reasonable price.
Warranty Coverage: OEM GM parts and OEM Chevy parts are covered with a Limited Parts Warranty. Using an aftermarket part could jeopardize your warranty coverage if it can be proven that the part caused damage to your vehicle.
Bottomline: OEM Chevy parts are made to last as long as the original part you're replacing. The same can't be said for aftermarket parts.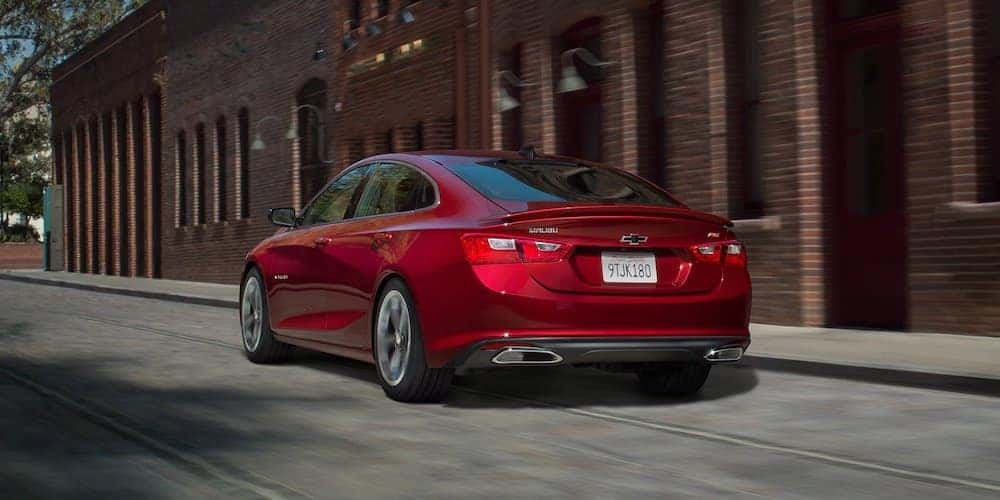 Shop Chevrolet OEM Parts at Marine Chevrolet Cadillac!
Find the Chevy parts you're looking for at Marine Chevrolet Cadillac. Not only does our parts department have plenty of parts for you to help repair or even customize your model, we also offer parts specials as well as help with installation at our service center. Here, you'll find a wide selection of OEM parts, including brake pads, shocks, and performance parts all for a more affordable price. Whether you have questions about your alternator or your brakes are worn out, you can trust Chevy OEM parts. Have questions about our Corvette accessories and parts, or don't see the parts you need in our department? Contact Marine Chevrolet Cadillac or order your parts online!
---
Explore Our Models
Wondering how much the new Chevy Silverado 1500 can tow? As it turns it, you'll handle more than ever thanks to a Chevy Silverado 1500 top tow rating of 13,400 lbs. That phenomenal rating is paired with a maximum Silverado 1500 payload of up to 2,543 lbs., and the vehicle's hydroformed, boxed high-strength steel frame combines…

Trailblazer Trim Level Comparisons  If you've landed on a Chevy Trailblazer in your car shopping search, you want a small and sporty SUV that is stylish but also means business. But what else do you value in your SUV?  The Chevy Trailblazer is highly customizable with different trim levels to fit your needs. Whether your…

When Camp Lejeune drivers are shopping for crossover SUVs, they want plenty of choices. With four trim levels, the 2020 Chevrolet Equinox trim levels deliver. You saw it when we compared the Equinox to the Ford Escape. There's an Equinox for every budget, from the convenient and comfortable base level L to the aptly-named Premium. Take…