If you live around Jacksonville and you're dreaming of purchasing a new car for the first time, congratulations! Marine Chevrolet is here to help. Our Camp Lejeune customers love doing business with us, and we're confident that you will, too! Learn more about how to buy a new car here in our guide, and be sure to take a moment to browse our new vehicle specials. Our friendly team will help you choose a new car that is best for your lifestyle and budget!
---
When to Buy a New Car
Let's start at the beginning. How do you know when to buy a new car? Here are some factors you should think about:
Are you regularly paying for expensive repairs? You might be paying more for auto repairs than you would for a new car.
Do you feel unsafe driving your vehicle? Marine Chevrolet cares about the safety and well-being of Camp Lejeune drivers! The last thing we want is for you to get in an accident because your car is unreliable, so if you don't feel safe in your vehicle, let's get you into a new one!
Has your lifestyle changed? Maybe you were single when you first bought your car, but now you're married with two kids and a dog. Let Marine Chevrolet help you find a Chevy vehicle that can accommodate your specific needs.
Is your current car failing emissions tests? Trying to get your car to meet emissions standards can be expensive and frustrating. Perhaps it's time for a newer car. If it's more fuel-efficient, it might even save you money on your Camp Lejeune commute.
---
How to Find the Right New Chevy to Meet Your Needs
If you answered yes to some of the questions above and are ready to get into a new Chevy like the new Chevy Silverado or Chevy Colorado, do you know where to begin and how to buy a new car? First, set a budget that you can live with and then stick to it. If you're unsure what you can afford, call our finance center. We're always happy to help. Below is a step-by-step guide on what you should do next.
Think about your driving habits, such as the length of your daily commute, the amount of stuff you need to carry, and your desired technology and safety features before starting your search for a new vehicle. Make a list of what is important to you.
Narrow down your options to your top three models that meet the requirements you put on your list.
Research your top choices and review their reliability, safety ratings, price, lifespan, and warranty.
When you've settled on a final choice or two, do a local internet search to find a dealership to visit that carries the make and model(s) you want to test drive.
Drive home in your new vehicle!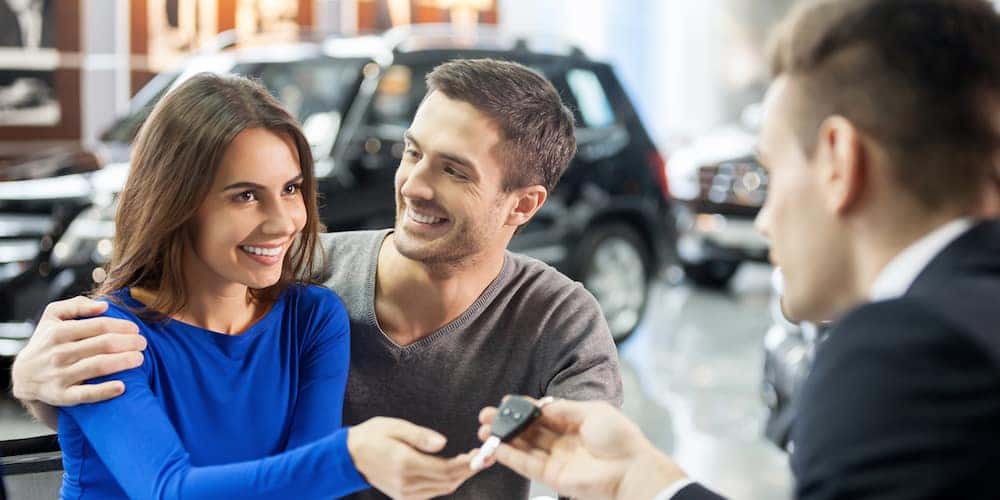 ---
Find Your New Car With Marine Chevrolet Today!
Now that you know when to buy a new car and how to buy a new car, it's time to get started on the next steps with Marine Chevrolet. We have the vehicle you need at a price you can afford. Review our helpful car buying tips online, then chat with our finance center so you can bring home a new Chevy! Contact us today to get started!
---
New Chevy for Sale Near Sneads Ferry