How Much Should An Oil Change Cost?

The cost of an oil change using regular oil can range from $25 to $50 depending on our vehicle, the oil type it requires, and a few other factors. When the time comes for an oil change, bring your vehicle into the Marine Chevrolet service center.
Our certified technicians are standing by to get your vehicle back on Camp Lejeune roads in no time. And with our available service specials, you can save more! Learn about our services today then schedule your service appointment!
How Much Is An Oil Change?
How much should an oil change cost? The cost of an oil change varies based on your vehicle's requirements. Checking your vehicle's owner's manual can help you determine the type of oil that needs to be used. When it comes to oil changes, keep in mind:
Looking at Synthetic oil cost? Synthetic oil is typically more expensive than conventional oil, on average costing between $45 and $70. This is because it lasts longer and is designed for high-performance engines. If you need a synthetic oil change, it will likely cost more. Newer models usually use Synthetic oil.
If you want the performance of synthetic oil at a lower price, a synthetic/conventional blend might be a good choice.
Local service departments, mostly those that are part of a dealership, will typically charge little more than the cost of the oil and labor. An oil change is an opportunity for us to prove that we can handle any service tasks you require, now and in the future. We will also make sure that your vehicle is running right and will give our recommendations to keep it in great shape, more about that below.
After having your vehicle's oil changed, it's a good time to ask for a diagnostics check to make sure there are no other issues with your vehicle. Our technicians can check if your brakes, steering, or ignition are having any problems and have them fixed before sending you on your way.
Why Turn to Marine Chevrolet for a Chevy Oil Change?
Not only are our certified technicians standing by to help you keep your vehicle running smoothly on Sneads Ferry roadways, but we also offer rotating specials to help you save. In addition to these, when you get an oil change from us at Marine Chevrolet, you can expect the following perks:
Our experienced, certified technicians know your vehicle inside and out. That provides more peace of mind that your vehicle has been taken care of correctly.
If your vehicle is covered by a maintenance plan, your oil changes may be included at little to no cost.
While many people believe a dealership oil change costs more than one from a corner auto shop, that's often not the case. Call us at (910) 849-2225 for current pricing and to find out how much does changing oil cost.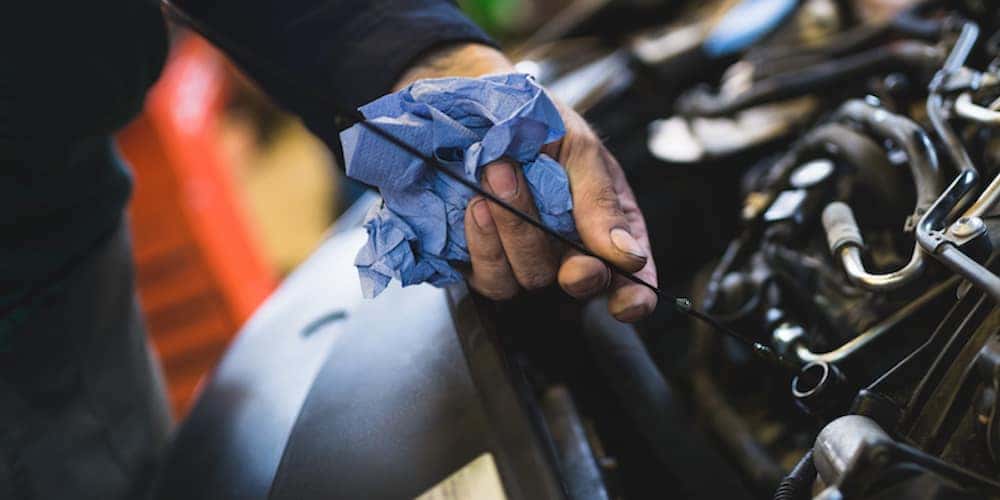 Visit Marine Chevrolet for a Low-Cost Oil Change
Looking to get an oil change for your Silverado, Equinox, Cruze, or more? Bring your vehicle into our Marine Chevrolet service center near Richlands or Sneads Ferry for a fast oil change at an affordable price! Contact us if you have questions or concerns.
Explore Our Models
If you have a growing, active family or just love having a spacious SUV for road trips and DIY projects, the Chevy Traverse is a top model you should think about in your car-buying journey. Did you know this SUV's MPG rating stands out? The 2023 Chevy Traverse gas mileage gives you plenty to…

The efficient and versatile Chevy Trailblazer is perfect for drivers who are always on the go—and if you've got big adventures planned, then you'll be glad to know that this SUV is up to the task. Although you might not expect much muscle from a subcompact SUV, the 2024 Chevy Trailblazer towing capacity comes…

The 2024 Chevy Trailblazer is one of the most exciting subcompact SUVs on the market today, and the range of 2024 Chevy Trailblazer color options makes it easy to find your perfect match. Whether you intend to shop on the lot or pre-order your car from the factory, understanding your options is the key…
---
Chevy Service Specials