Corvette owners know: you have a special relationship with your Corvette that you just couldn't have with another car. You want to keep her running as long as possible. That means using only quality Chevy OEM parts, like the Corvette parts and accessories that are sold at Marine Chevrolet of Jacksonville. That's why our Camp Lejeune customers trust us to supply them with the classic Corvette parts they need, no matter if they're new or used Corvette parts. You should trust us, too, when it comes to your used Corvette. Parts are our specialty! Whether you need used C5 Corvette parts, C4 Corvette accessories, or more, our Parts Department is the place to shop.
---
Corvette Accessories
Our parts department will be glad to walk you through all of the available C5 or C4 Corvette accessories.
seat covers
floor mats
car covers
dash covers
valve stem covers
brake caliper covers
wind restrictors
glow plates (popular with Richlands drivers)
C5 Corvette Parts
You want to get as much life as you can out of your used C5 Corvette. Parts of high quality are essential to do just that.
front splitter
taillights
led headlights
heads and cam package
exhaust pipe
cold air intake
brake calipers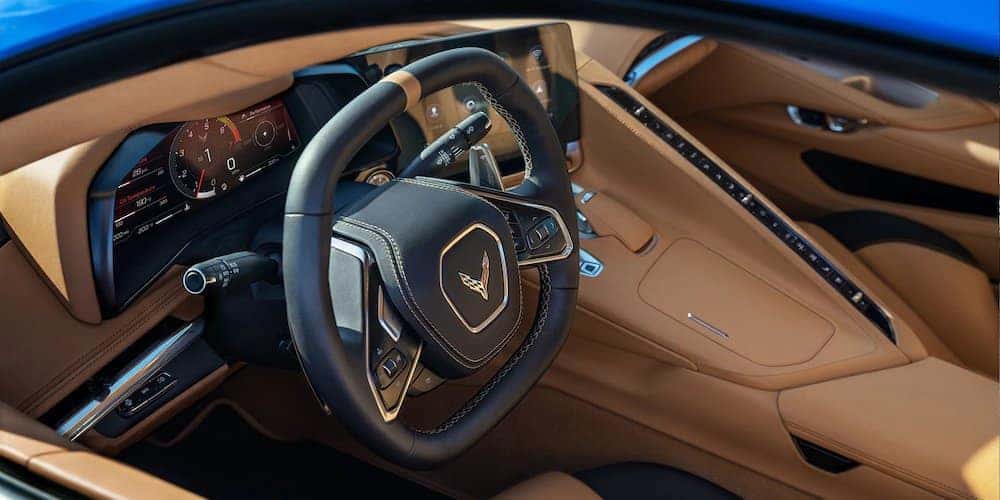 ---
C4 Corvette Parts
Make sure you're getting OEM C4 accessories and parts, like the ones that are sold by Marine Chevrolet, for best results.
rims
battery
panel replacement
exhaust system
spoiler
steering wheel
door panels
hood
muffler
antenna
differential
gearbox
Why You Should Only Use Chevy OEM Parts for Your Corvette
Marine Chevrolet sells only OEM Corvette parts and accessories. You could spend a little less and get aftermarket parts. But we don't recommend it. Aftermarket parts often aren't backed up with a warranty, and they are often made with inferior materials, resulting in inferior quality. Here are the reasons you should stick to Chevy OEM parts:
Chevy OEM parts are backed up with warranties. Some of the warranties have unlimited mileage.
You know the parts are high quality. OEM parts will work exactly as the original parts. Aftermarket parts are notoriously inconsistent when it comes to quality.
---
Find Genuine Corvette Parts at Marine Chevrolet!
We make it easy for you to find the classic Corvette parts and accessories you're looking for. You can even order parts online. We're just a short drive away from Sneads Ferry. So, drop by or contact us today. We also are happy to provide additional parts tips, like how to program a Chevy key fob.
---
Explore Our Models
When it comes to compact SUVs, the 2024 Chevy Trax stands out with its stylish design, advanced features, and impressive interior. Whether you're commuting through the busy streets of Camp Lejeune or embarking on a weekend adventure, the Chevy Trax offers a comfortable and versatile interior that enhances your driving experience. Let's dive into the…

If you are looking for an SUV that is well-equipped, spacious, and compact, then you can't go wrong with the 2023 Chevrolet Equinox. Inside, you'll find plenty of tech gadgets to improve your daily commutes, as well as a 2023 Chevy Equinox cargo space that will leave you with plenty of space for your…

The stylish Chevy Trailblazer is easy to recognize on the roads of Camp Lejeune and Richlands, but how does the 2023 Chevy Trailblazer interior fare? Allow us to walk through an in-depth look into the 2023 Chevy Trailblazer interior dimensions or the 2023 Chevy Trailblazer interior colors. If you would like a more affordable option,…