2019 Fall Events in Jacksonville, NC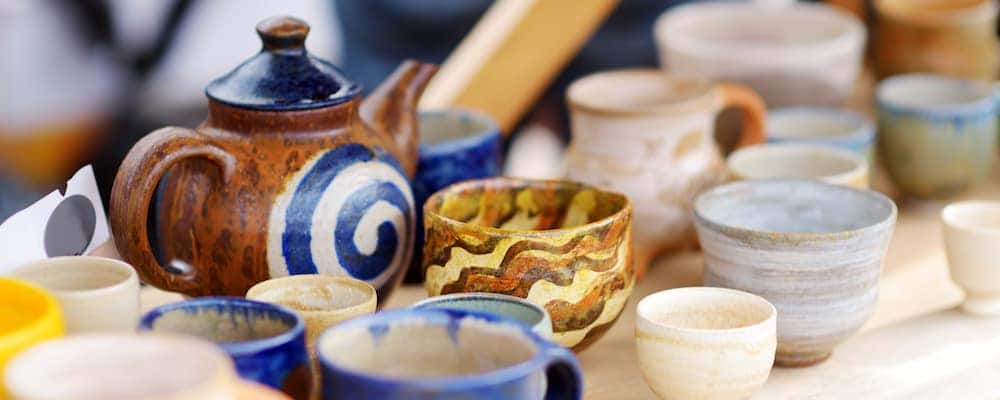 Whether you're looking for fun fall events or Jacksonville festivals this fall, we at Marine Chevrolet can help. There's quite a bit going on in the area you might enjoy. Check out a few of our favorite Fall events and attend your favorites with your friends and family.
Harvest Fest
From warm apple cider to mini pumpkin decorating, the Harvest Fest at One World Market in Jacksonville is the way to start this Fall season off right. There will be a variety of vendors, arts, foods, and much more. Bring along the family for a day full of Fall fun this year.
Time & Location: Saturday, October 5th at One World Market (609 Richlands Highway) from 10 a.m. to 2 p.m.
Oktoberfest
At Jacksonville's Riverwalk Crossing, on October 26th, you'll find the Oktoberfest Festival. This event provides a beer garden, food court, live entertainment, and even fun rides and games for kids. Visit this festival to kick off your Fall season. The proceeds benefit charitable programs offered by Onslow Community Outreach, a 501c3 nonprofit.
Time & Location: October 24th-27th at Onslow Community Outreach, 600 Court Street
Carnival of Wonder Fall Festival
Join in the fun at the Carnival of Wonder Fall Festival located at the Tarawa Terrace Community Center. This year there will be inflatables, games, prizes, food, and much more. This is one of the perfect Fall events in Jacksonville for families to enjoy. Bring your friends along to the celebration!
Time & Location: Friday, October 18th at Tarawa Terrace Community Center from 5 p.m. to 7:30 p.m.
Fall Vendor & Craft Fair
This Fall, the women at the Anchored Women's Ministry are holding the annual Fall Vendor & Craft Fair. Go shopping for hand crafted gifts as well as fresh baked goods including pumpkin pie, pumpkin cookies, and more. Make the trip to find some cute gifts for your family or decorations for the Fall season.
Time & Location: Saturday, October 19th at Calvary Church (3980 Gum Branch Road) from 9 a.m. to 1 p.m.
Fall Festival
Blessed Boutique is hosting a Fall Festival complete with cotton candy popcorn, bounce houses, and plenty of vendors for good food and a good time. There's also a cake walk so prepare your spooky creations and enter the contest! If you're looking for a family-friendly Fall fest, this is the one to visit.
Time & Location: Saturday, October 21st at Onslow County Farmers' Market from 8:30 a.m. to 1:30 p.m.
Kick Off Fall with Marine Chevrolet
We have plenty of recommendations to offer you this coming Fall season, but before you make the trip, have your vehicle inspected at our service center to ensure you get there safely. Have questions about our local guide or want to learn more about our models? Contact Marine Chevrolet today!
More from Marine Chevrolet
When it comes to exterior options, you can choose a white Chevy Malibu or a black Chevy Malibu, but what are the 2023 Chevy Malibu's interior dimensions? Learn more about the 2023 Chevy Malibu, which is a midsize SUV that is a combination of flexibility and space. The Chevy Malibu interior boasts a wide…

The stylish Chevy Trailblazer is easy to recognize on the roads of Camp Lejeune and Richlands, but how does the 2023 Chevy Trailblazer interior fare? Allow us to walk through an in-depth look into the 2023 Chevy Trailblazer interior dimensions or the 2023 Chevy Trailblazer interior colors. If you would like a more affordable option,…

The 2023 Chevy Traverse interior is back and better than ever! If you are looking for a sporty mid-size SUVs in the Camp Lejeune area, then check out the new Traverse. This three-row crossover SUV has been upgraded to the 2023 state-of-mind with a 6L V6 engine with a nine-speed automatic transmission and upgraded features….