We buy any car at Marine Chevrolet near Richlands. There's no catch, rather, our goal is to provide customers with a stress-free process of selling their car to a dealer. Our promise is to provide customers with a stress-free guaranteed selling solution- eliminating the uncertainty and hassle of selling your car to a dealer or a private party sake. Contact us to learn more about selling your car to a dealership.
We Buy Used Cars Near Camp Lejeune
We at Marine Chevrolet buy any used vehicle regardless of its age and condition. This includes luxury cars, sports cars, and SUVs. The way we determine price is through our well-trained industry professionals who have the knowledge and experience to determine the appropriate price by performing along with current market data to determine the value of your car in today's market. Learn more with our finance department whenever you are in the Sneads Ferry area. Apply for financing today.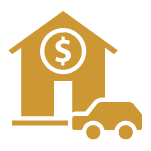 How to Sell Your Car to Our Dealership
When you sell your car to Marine Chevrolet near Camp Lejeune, you will need your vehicle's title, payoff information, the driver's license of all the persons named on the title, and your car and keys. If you do not have your title to the car you are selling, simply provide a payoff letter. Marine Chevrolet is dedicated to obtaining the title of your vehicle by working with your lender. If you are missing your title, contact your local DMV for a duplicate. 
The Appraisal Process
The qualified Marine Chevrolet representative who appraises your car will be one of the members of our purchasing team. They are trained to evaluate and confirm that the vehicle is as the seller described and will fully evaluate the mechanical and structural conditions of the vehicle as well. Once your vehicle is appraised by our service center, your vehicle appraisal is valid for 72 hours, ample time to decide if you want to sell your vehicle to us. Once you sell your vehicle to Marine Chevrolet near Sneads Ferry, you will be paid with a corporate check upon receipt of the vehicle title.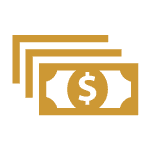 Learn More About Selling Your Car with Marine Chevrolet
The Marine Chevrolet Promise is our promise to you that you will receive the best price on your next car or truck the first time you contact us. Visit our local dealership near Richlands or Richlands to learn more.