The Coronavirus is a significant concern to our country and all over the world. Marine Chevrolet is closely monitoring the guidance and information provided by local and regional public health departments, the Center for Disease Control (CDC), and the World Health Organization (WHO). The health and safety of our guests, staff, family and friends is of the utmost importance to us. We want to share the actions that Marine Chevrolet is taking to not only protect guests and our team members, but to also make sure your vehicle shopping experience is as safe as possible.
In addition, we are offering our guests the following benefits…
1. Initiate purchase online or by phone 910.937.3939. Complete your paperwork in the comfort of your own home.
2. No Interest for 84 mos.
3. No Payments until July.
4. Free Home Delivery.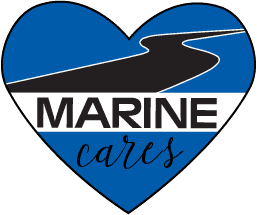 We are taking all necessary precautions to keep our dealership and guest contact points clean and virus-free. This includes ongoing disinfection of all touch points in our dealership, requiring proper hand wash and hygiene practices from all guests and staff members, requiring all members of our service team to wear hand protection and requiring any team member that has any cold or flu symptoms to remain at home for the CDC recommended recovery period.
All vehicles, including for-sale vehicles and vehicles from our service guests, will be completely sanitized upon arrival and departure from our dealership. A thorough disinfection of guest contact points including steering wheels, driver and passenger areas, and door knobs will be completed to ensure team member and guest protection.
We are also committed to the concept of social distancing. Social distancing means maintaining a distance of approximately 6 feet from others when possible. While we are all used to greeting each other with a hand shake, we would like to begin the elbow bump or wave. Just welcoming someone with a wave and a smile can help stop this virus.